Special windows
and material­ hatches

Everything perfectly in sight and under control - for the highest demands.
ensolma also makes custom radiation protection windows for use with its special door systems as well as pass-through windows and hatches that meet the highest requirements for protection against X-rays, hygiene and hermetic sealing.
Well thought-out down to the last detail and tailored to your individual requirements, they also meet all the relevant standards and guidelines, of course. Our solutions can be adapted perfectly to your space and will impress you with their design and functionality.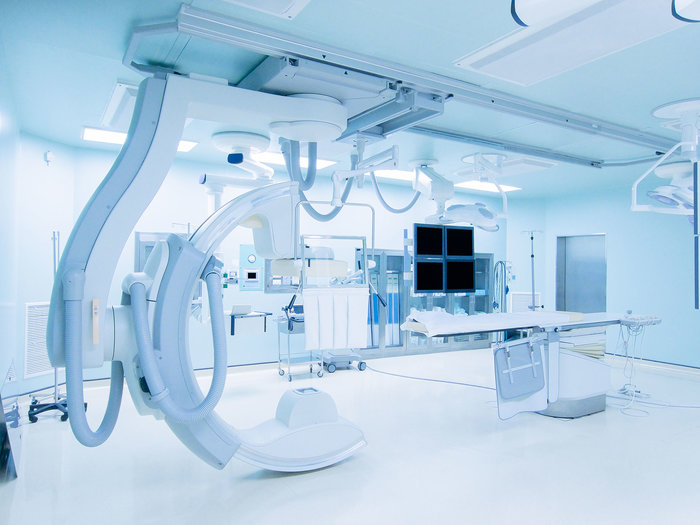 ensolma X-ray protection window
With ensolma's X-ray protection windows with fixed glazing, you can see what's happening while reliably protecting yourself and your employees from excessive X-ray exposure. These windows are mostly used as an add-on to ensolma's X-ray protection doors, but they are also compelling choices for individual solutions or retrofitting. They offer equivalent protection to X-ray protection walls and doors.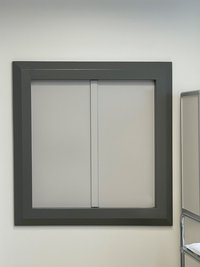 ensolma hatch windows
ensolma material hatches feature a simple design, clever functionality and, if desired, particularly generously designed material shelves on both sides of the window. Convenient one-handed operation makes them especially easy to use.
Each window is tailored to your individual wishes and needs and can be equipped with X-ray protection features if required. The windows can be painted in RAL colours or made of stainless steel and meet the highest hygiene requirements, are easy to clean and disinfect and offer an airtight seal.

ensolma hermetically sealed material hatches
ensolma material hatches are setting the standard. Due to their extremely compact and functional design, they meet every requirement: hermetically sealed, hygienic and, above all, easy to operate.
The ensolma hermetic sealing ensures a perfect seal and the overall design ensures that the air pressure in each room remains constant during operation. The ensolma filter technology and the perfectly finished surfaces, optionally powder-coated in RAL colours or in stainless steel, ensure optimal hygienic conditions and disinfection. The focus is on making them easy to use.
If necessary, the material hatches can be equipped to protect against X-rays.
Key features
Box sizes are made to order
Maximum pressure resistance compensation up to 1000 pa
Class H14 HEPA filters in the supply and exhaust air ducts of the ventilation system
Electromagnetic door locking system
Differential pressure sensors installed on the filters to control the degree of contamination
Indicator for the pressure inside the box