Perfect medical diagnostic and protection devices
ensolma offers medical diagnostics equipment and X-Ray protection shields and screens.
Providing access to medical diagnostics and prevention for people all over the world: that is one of our missions.
That's why, in addition to our cutting-edge technologies in door systems and engineering services, we also develop and produce easy-to-use, digital and partly portable X-ray machines and analogue LED X-ray image viewers.
Mobile X-ray machines from ensolma are used in places where medical facilities are difficult to reach, but where a large number of people need regular diagnostics, for example for tuberculosis or due to the consequences of a COVID-19 disease.
Because we at ensolma believe that all people have the right to health.
Mobile X-ray protective shields
The lead equivalent of the schield ranges from 0.4 to 2 mm (at 100 kV) in steps of 0.5 mm (depending on customer requirement).
It provides the required protection and allows to optimise the cost and weight of the product. The schield can be fitted with an X-ray vision panel to monitor the patient's condition during procedures. The size of the vision panel can be produced in a standard size or can be adjusted to the demands of customers. Mechanical safety is expressed in the schield's resistance to toppling in the event of a sudden impact at a height of 1.6 metres. The X-Ray protection panel is manufactured from two 1.2 mm thick steel sheets.
The radioprotective panel design is optimal in terms of radioprotective properties, strength, weight and cost. The shield has an elegant appearance thanks to the small thickness of the leaf (37 mm) and the slim supports give the impression of lightness of the whole structure.
Key features:
Functionality
Operational safety mechanical, toxicological
Appearance
Reliability and service life
Repairability
Easy to transport
Recyclability, environmental friendliness
Cost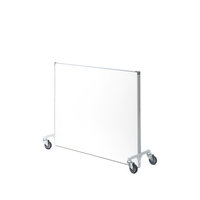 X-ray radiation shielding screens
Radioprotective screen is designed to protect medical personnel from scattered X-ray radiation when working in the radiology operating room.
The curved shape provides protection for the physician's feet. X-ray protection material is lead.
Suspended on 4 pivoting wheel supports.
Powder-coated finish, resistant to disinfectant treatment.
There is a wide range of colours for the schields and screens, the possibility of painting different sides of the products.
The following materials are used in the construction of the schields and screens:
steel
metal sheet lead
cellulose
glass
minor amounts of polymeric materials (polymer coating of metal surfaces, tape used for fixing lead sheets).
95% of the materials used are recyclable.
Can be applied in Dental X-Ray, Veterinary X-Ray, Accident &Emergency Departments, in industrial use.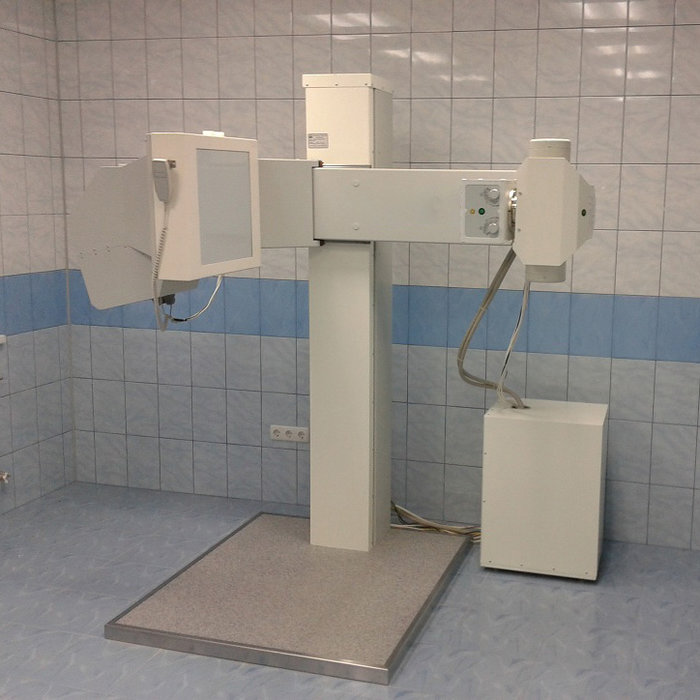 X-ray machines
ensolma digital X-ray units for radiology departments in hospitals and private radiology practices provide high quality digital images while minimising radiation exposure for patients and medical staff. Depending on the equipment, they can be used as stationary, mobile or closed cabin units. Compared to conventional X-ray units with film exposure, the operating costs of ensolma X-ray units are very low and therefore extremely economical to run.
You can count on us.
Key features:
High-resolution digital images
Minimal radiation exposure
Mobile or stationary
Low operating costs
Easy to operate
X-ray film drying cabinet
X-ray film drying cabinet is designed for drying framed X-ray films of all sizes after chemical treatment and washing in the X-ray photo labs of medical institutions departments.
The capacity is 20 films. The cabinet housing of the film drying cabinet is all-metal. All metal parts in contact with humid air are galvanized.
The cabinet contains two sliding shelves; each shelf can hold up to 10 films mounted in special frames. The drying process of the films can be monitored through a two-layer glass door.
The X-ray film drying cabinet has a recuperative thermal scheme. Single passage of hot dry air at 50°C through the drying chamber reduces the film drying time to 30 minutes on the upper shelf and 40 minutes on the lower shelf. This arrangement results in energy savings. The decorative surfaces of the film drying cabinet are powder-coated.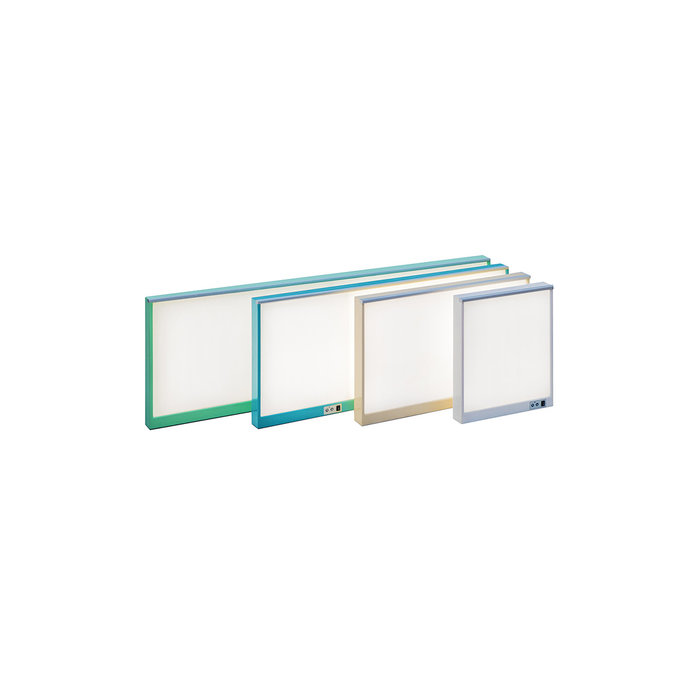 X-Ray film viewers
ensolma's LED X-ray viewers are characterised by a modern design and high quality as well as durability.
12 models are available in different sizes and with different brightness levels, some of which are continuously adjustable.
An intelligent control ensures that with a tap of the finger on the front of the LED X-ray viewer, the area automatically lights up brighter than the surroundings, allowing you to focus even better on a selected area of the X-ray image.
ensolma LED X-ray viewers can be used both on the wall and on horizontal surfaces.
Key features:
ensolma super brightness - ESB,

slim design,
wide range of colours & design,
self-standing or wall-mounted,
price-performance ratio,
innovative smart solutions.